The Final Years of Jack Pickford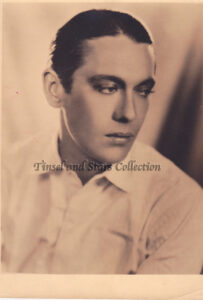 Jack Pickford's life was nothing short of news headlines and early Hollywood scandals. Though his scandals were well publicized, his private life has been nothing but interpretation and speculation. But what the evidence does reveal through his marriages and constant moving is that he lived a life far from stability and security.
Documentation of any kind from Jack's earlier adult life is non-existent. But his final year leading up to his death can be relatively traced. (Many of the following resources and documents reside at the Margaret Herrick Library).
Jack died on January 3, 1933 at the age of 36 in Paris, France. Jack had sailed from San Pedro to Europe on July 27, 1932 to live in the South of France due to his illness that had been affecting him for the last couple years.
Just five months prior to his death, on February 23, 1932, documents for legal separation from his third wife Mary Mulhern Pickford were signed. Jack and Mary had married on August 12th, 1930 and the legal documentation stated that "because of certain unhappy differences which have arisen between them they are now living separate and apart from each other". Jack agreed to pay Mary the sum of $2600 dollars cash, to provide her (and her maid) transportation from Los Angeles back to New York City and to pay her attorney fees of $350. After this, nothing else would be required from Jack. Not only was their divorce never finalized before Jack's death, Mary Pickford remained friends with Mary Mulhern. Mulhern, in fact, had many financial issues later in life. Mary Pickford gifted her money throughout Mulhern's life even paying Mulhern $25 a month through the Motion Picture Fund anonymously.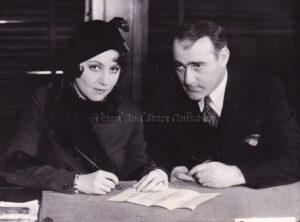 Jack's Living Arrangements from 1928-1933
Jack's living arrangements and bills were paid by the Mary Pickford Company through the trust fund of his mother Charlotte's will. As Jack wrote to Mary on July 16, 1932:
Dear Mary:
In connection with my trust fund under mothers will, it has been our practice for some time past for checks to be issued to me out of the fund to be endorsed in my name by you and the proceeds used in taking care of my bills.
This letter is written to confirm the practice and to ratify the endorsements. This practice has assisted me materially in handling my bills, and I understand that Mr. McKay, on behalf of Mary Pickford Company, has a full, complete and accurate record of expenditures made in my behalf.
This will let you know that I ratify and confirm the arrangement and practice referred to, and this letter will further authorize you to endorse and negotiate any checks payable to me from the trust fund created under mother's will and to apply the proceeds toward the payment of my bills and living expenses.
Affectionately,
(Jack signed the letter both Jack Pickford and John Pickford). Both Grace Moore (Jack's secretary) and Mr. McKay witnessed the agreement.
Their mother Charlotte died March 21, 1928, leaving an estate of $3,000,000 bequeathing $200,000 each to Jack, Lottie and Gwynne. Mary had received the residue of the estate.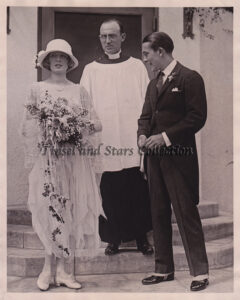 Shortly after the divorce of Jack's second wife Marilyn Miller in 1927, Jack rented an apartment in West Hollywood at the now historic (and registered) Lotus Garden Apartments (1220 North La Cienega) which were built in 1928. The lease was signed on December 17, 1928 (about 3 months after the release of his last film Gang War) for $1500 a year. Jack's apartment number from 1928 through 1930 was F-2. Jack had strict requirements from the apartment management that included: Drawn drapes with an ecru colored lining and no music, entertainment or noises after 10 pm.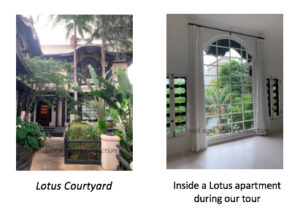 Then, after Jack's separation from Mary Mulhern, he signed a year lease on January 5th, 1932 at the then called "Voltaire" apartments (now called The Granville) for $800/year. The "Voltaire" apartments in the 1930s were popular among Hollywood actors and just a few blocks from Jack's earlier apartment at the Lotus. The address at the time Jack lived at Voltaire was 1428 N. Crescent Heights Boulevard (now changed to 1424 N. Crescent Heights) and he had apartment number 2A.
Guest Bedroom                                                             Spare Bathroom                                                            Closet in Spare Room
Bluish Green Twin Beds-Futuristic Design               1 Ambre Drinking Glass                                                1 Pink and White Checkered Double Blanket
1 Futuristic Dressing Table with mirror                    1 White Linen Hand towel, Pink Initialed                      1 Infra-Red Lamp
1 White & Gold Futuristic Night Lamp                      1 Pink Toilet Seat Cover                                               1 Empty Hat Box, Initialed M.A.M
Framed Photos of Mary Mulhern                              1 Green, Silk & Linen Shower Curtain                          1 Old Gray Man's Felt Hat
Contents In Lower drawer of High Boy                     Hall of Spare Bedroom
6 White Shirts Initialled J.P.                                         Etching of Irish Terriers, Black Frame
Master Bedroom                                                           Linen Closet                                                                    Kitchen
1 Low Double Couch Bed                                             2 Pillows                                                                          2 Pancake Turners
1Green, All Wool, Single Blankets                             16 Plain White Turkish Towels                                       2 Pyrex Pie Plates
1Porcelain of Nude Figure riding gazelle                  1 Bed Pan                                                                        3 Silver Serving Trays
1 Silver Toothbrush Box                                               2 Hot Water Bottles                                                      12 Green & White, Floral Design Side Dishes
Dining Room                                                                   Den                                                                                   Closet in Den
1 Mahogany Folding Card Table                                 X-Ray Films                                                                     1 Golf Bag with 5 golf clubs
2 Prs. Silver Salt & Pepper Shakers                            2 Dueling Pistols                                                            1 Hoover Vacuum Cleaner
1 Large Meat Platter                                                     1 Hunter's Horn and Powder Pouch                          1 Old Worn Out Blue Bathing Suit
Reception Hall                                                                Living Room                                                                    Contents in Locker No. 6 in Basement
1 Square, Red, Chinese Embroidered Hanging       1 Italian, Carved, Antique Desk                                  1 Leather Make-Up Box
1 Cigarette Lighter (Aladdin's Lamp)                         1 Martha Washington Sewing Box
1 Baby Grand Kimbell Piano with Bench                  1 Double Mattress
1 Panatrope (Radio & Phonograph)                          2 Large boxes with all sorts of rubbish
As I mentioned above, this is just a brief list of the items. He did have a green and pink theme throughout. Why were there X-Ray films in the Den? One may never know.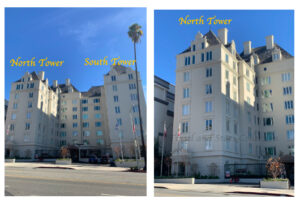 Jack in Europe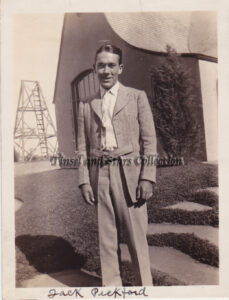 In Mary Pickford's autobiography, Sunshine and Shadow, Mary recalled in 1932 (the last time she saw Jack alive), he looked ill and emaciated; his clothes were hanging on him as if he were a clothes hanger. Her inner voice said, "That's the last time you'll see Jack."
Interestingly enough, regarding his weight, he wrote a letter to Mary (using his nickname for her "Guddy") on August 23, 1932 which mentions a weight gain:
Dear "Guddy"
So far, we've had a wonderful trip, all but a few days of bad weather, after leaving the tropics, and getting into a colder climate, which seemed to make most of the passengers quite ill. We've had as many as nineteen passengers, and mostly very dull, uninteresting people…very few younger than 70.
Dick McFarland met us at Southampton and drove Grace up to London. It was too warm for me to make the trip as I didn't feel so well that day. The hottest day in twenty-one years in London—97 degrees! They came back in the evening for dinner and Dick stayed aboard with me over the week-end. Next day we drove to the Silverstone's summer home at Sand Banks, forty miles from Southampton. We had luncheon and Dick stayed overnight and left at noon by train. It was certainly a great relief and lots of fun. He is going to try to join me in Carlsbad for a week, which I hope he can make. If not will see me for a few days in Paris after the Carlsbad episode is over. Have gained a few pounds and I think after Carlsbad I will pick up more, as I have found this long trip very wearing. The first two weeks was grand, but after that the food got very bad. Most of it had made the round trip from Copenhagen and in the tropics even the best refrigeration fails. The eggs started to taste as if Fannie Ward had laid them in her early youth, and the beef was more like a pair of Tom Mix's old chaps. But tomorrow we reach Rotterdam and the day after Hamburg.
The trip from Hamburg to Carlsbad is longer than I thought. It takes 11 hours on the train and we must change at Berlin. Will be glad to reach Carlsbad and have a good rest.
Please write and let me know how Lott is getting on. Give her my love, and also Gwynne, my best to Doug and my love to you.
John
Jack Makes His Final News Headlines
Jack, who was ill now for 2 years, was admitted into the American Hospital, Paris (the same hospital his first wife Olive Thomas had died of accidental poisoning). Jack had been semi-conscious for the 3 days and lapsed into a coma three hours before his death. Two doctors and two nurses were with Jack at the time of his death. Douglas Fairbanks, who was on his way home from the Orient, had just visited Jack a few weeks prior at the hospital.
The Report Of The Death of An American Citizen that was sent to Mary Pickford on January 12, 1933 states that John Charles Pickford died January 3rd at 3:30pm. The cause of death was chronic polyneuritis (as certified by Dr. Edmund L. Gros, 23 Avenue Foch, Paris, attending physician). He was embalmed and transported to Los Angeles, California. The disposition of his effects was taken charge by Miss Grace Moore, secretary, at Hotel Chambord, 123 Avenue des Champs Elysees, Paris. Deceased was bearer of Departmental passport No. 17301, San Francisco series, July 23, 1932 (cancelled at American Consulate-General, Paris, January 5, 1933). The report was signed by Wm. E. DeCourcy Consul.
Grace Moore, who was Jack's secretary for eleven years and who was with him when he died, was the one to call Mary Pickford.
Immediately, Mary sent a cablegram requesting services and interment in a crypt beside his mother in Forest Lawn Cemetery. "There is little that I can say now that he is gone," Miss Pickford said in her only comment.
If you would like to know more about the history of the Pickford family burial plot, please read our previous blog.
As one could imagine, the Pickford family received many sympathy cards and letters. One came from Norma Shearer (who acted along with Jack in the 1925 movie, Waking Up the Town).
Mary dear-
Our hearts have been aching for you in your loss of dear Jack. Please know, dear, you are in our thoughts constantly and we only wish there was something we could do to help lift the weight from your brave little heart. Irving is feeling pretty well again. Yet the doctors insist of him spending two or three more weeks in bed. We both send our love.
-Norma