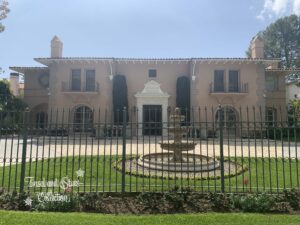 To learn more about Charlotte Pickford, be sure to read our other blog post https://tinselandstars.com/charlotte-pickford-the-painter/
Though we still mourn the loss of Pickfair, it helps to make note that there are still landmarks of the Pickfair family that reside today. One in particular, is the home that was built for Charlotte Pickford in 1926. This, unfortunately, would be Charlotte's last home as she died from breast cancer on March 21, 1928 (date based on her death certificate, though most resources say her death was March 22). Charlotte was diagnosed with cancer in late 1925 and spent her remaining years between this home and the beach home (stay tuned for a blog on that home).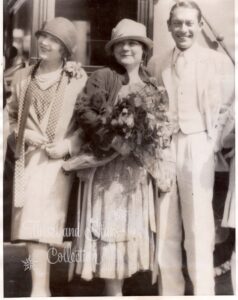 Her home was built just minutes from Pickfair on Benedict Canyon.  Her death certificate, along with newspapers, give the address as 917 Canon Dr.  However, the actual building permit gives the address as 917 Benedict Canyon (which changes from Canon Drive on the north side of Sunset Boulevard which would explain the confusion).  When Los Angeles Conservancy provided a Historic Resources Survey Report of Beverly Hills, they refer to this home as "The Charlotte Pickford Residence."  Based on the death certificate, this would be the home Charlotte passed away in.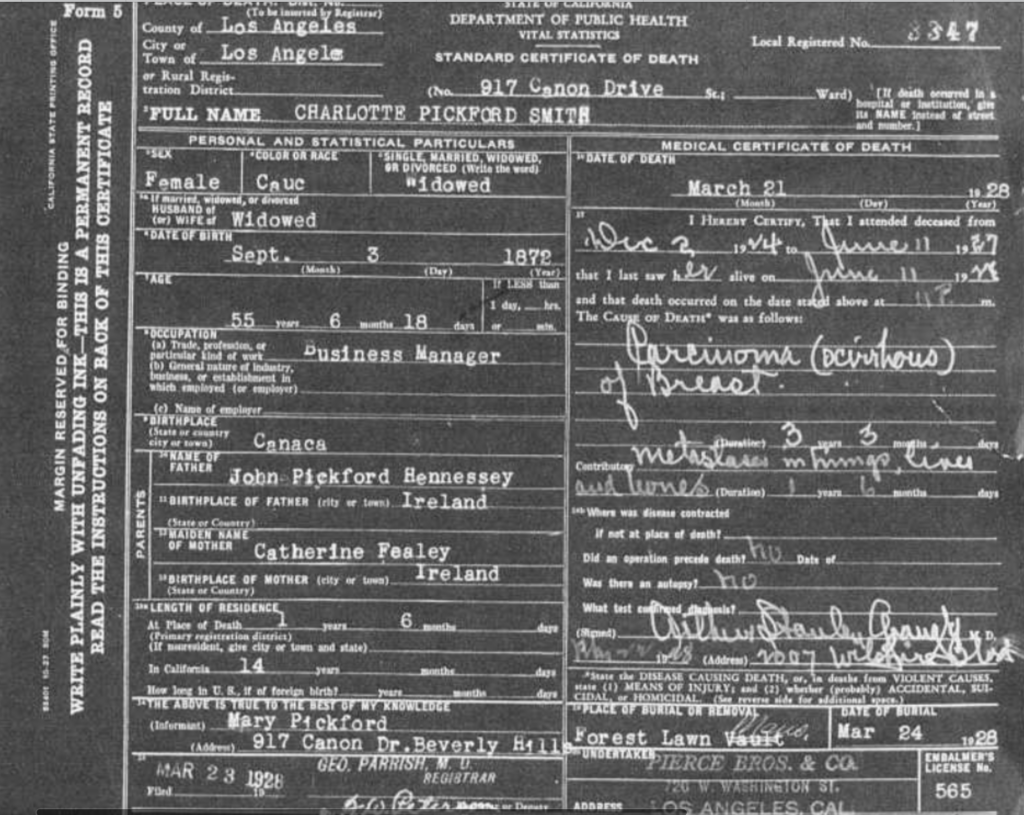 The home was built by famed architect, Wallace Neff (same architect as Pickfair) and the contractor was Karl Moller of Pasadena, California. The value of the proposed home on January 26, 1926 (when the permit was created) was $41,000. This two-story Mediterranean style home was built with 15 rooms.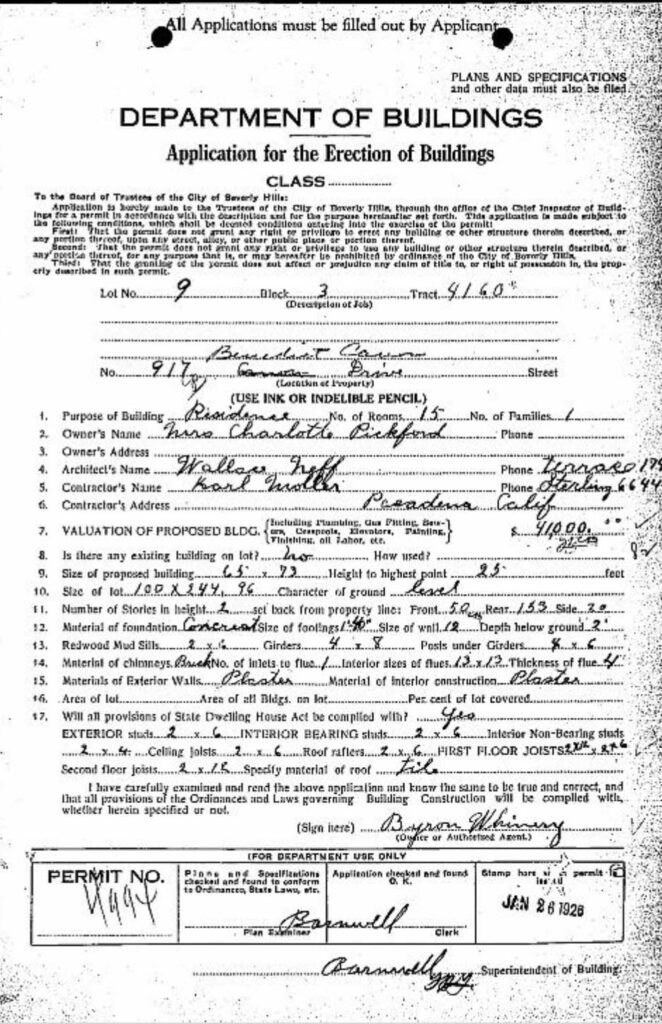 On December 16, 1928, about 9 months after Charlotte's passing, Los Angeles Times announced Mary Pickford had sold her mother's home for $100,000 to Watterson R. Rothacker, a pioneer film laboratory owner. The sale was handled by D. F. Ramsay.
As of March 20, 2021, the home still stands beautifully just between the Beverly Hills Hotel and the original site of Pickfair.