One of the most iconic memorials for a Hollywood notable, is that of Douglas Fairbanks at Hollywood Forever Cemetery in Hollywood, California. And why shouldn't it be extravagant and iconic? Afterall, Douglas Fairbanks was not only a legendary actor, but was a co-founder of: United Artists, the Academy of Motion Pictures, Motion Picture Fund, the USC Film School and influenced many of the action heroes that we have today. But do you know how that memorial came to be?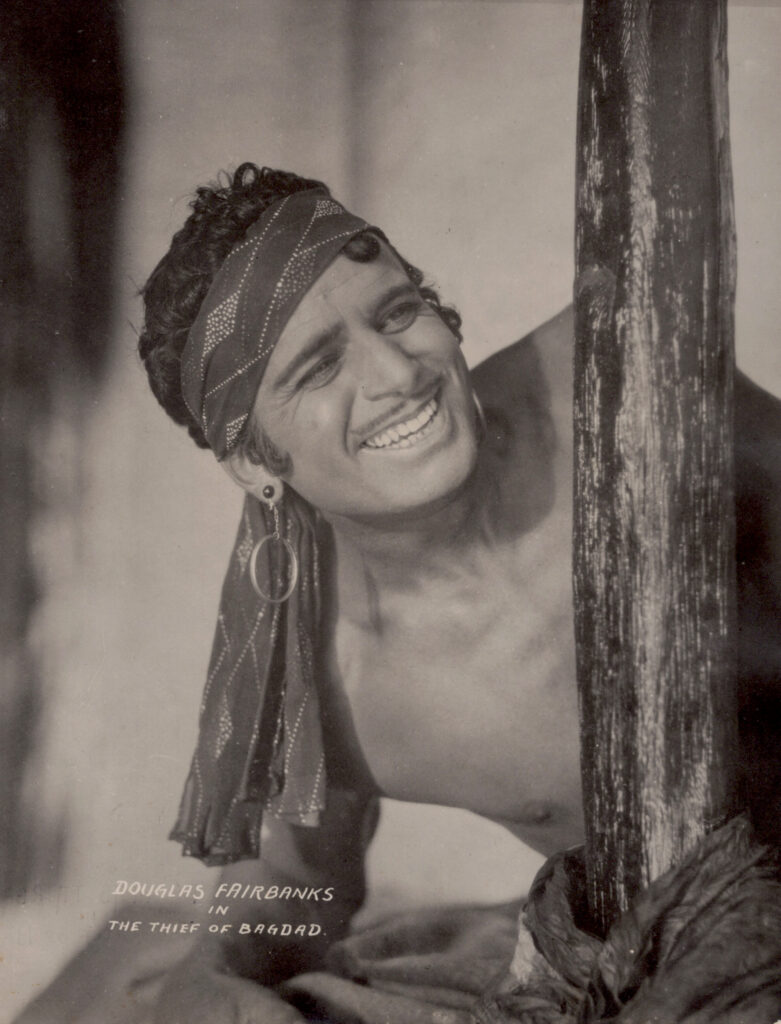 Doug's final curtain call was December 12, 1939 from a heart attack at the age of 56. It was his companion, a Great Dane named Marco Polo who alerted those around of his death. By 1939, Doug had been divorced from Mary Pickford for almost 4 years and he had been remarried to an English showgirl, Lady Sylvia Ashley.
Funeral Services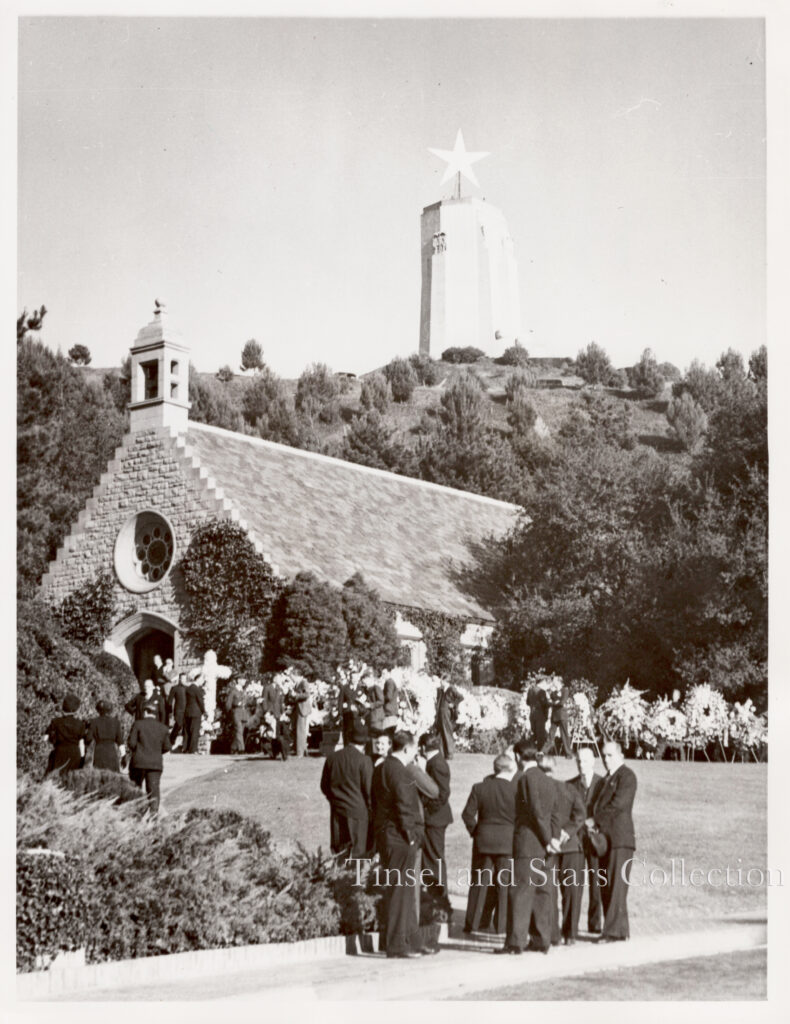 The newspaper headlines read "A last farewell to the laughing, dashing Don Juan of silent pictures" as the simple funeral services were to draw a huge crowd that would jam a Glendale cemetery.
Forest Lawn Memorial Park-Glendale. Two hundred of his closest friends gathered at the little church, Wee Kirk o' the Heather at 2:30 in the afternoon on December 15, 1939. Though only his intimates were invited, the church would be too small for them. It was arranged that the overflow of guests would be seated on the lawn outside the doors.
Fairbanks longtime, Rev. Neal Dodd, gave the simple eulogy. It had been arranged that the music Doug loved during the peak of his career would play while his friends filed past his flower-covered bronze casket. Douglas Fairbanks Jr. and others of Doug's family remembered how he used to do his acting and stunts to the accompaniment of Chico de Verdi. Because of this, they asked De Verdi to play the music Doug liked best. These songs included Brahms' "Lullaby" and other favorite hymns: "La Paloma," "Cielito Lindo," La Violetera" and "Flor de Mal."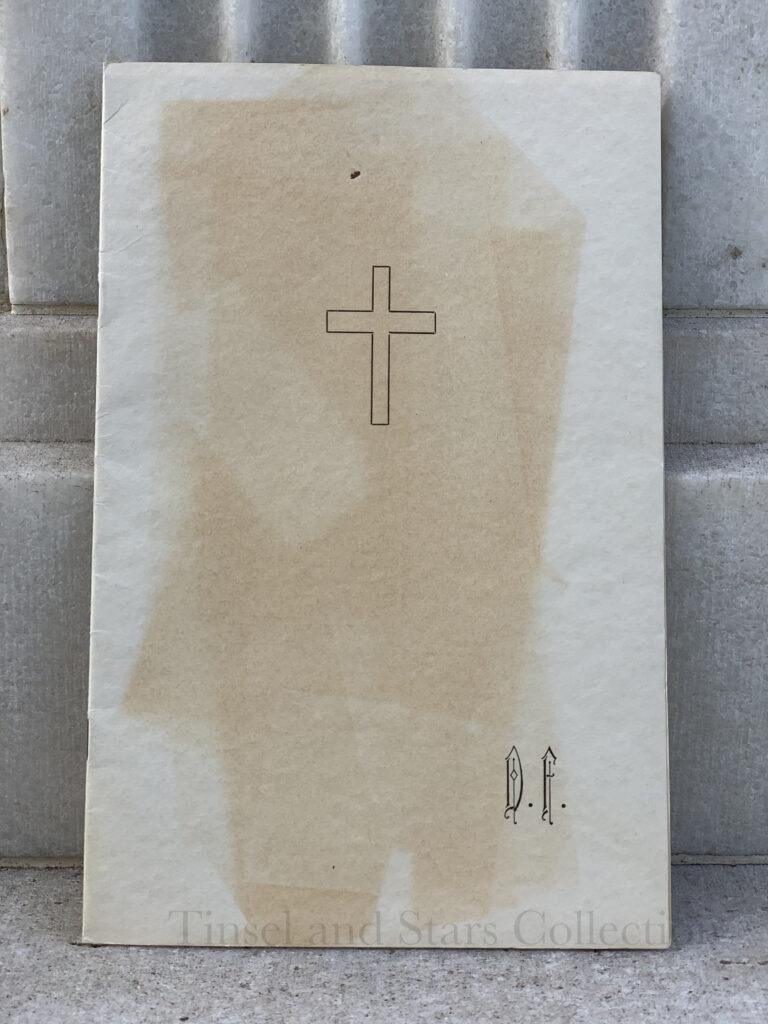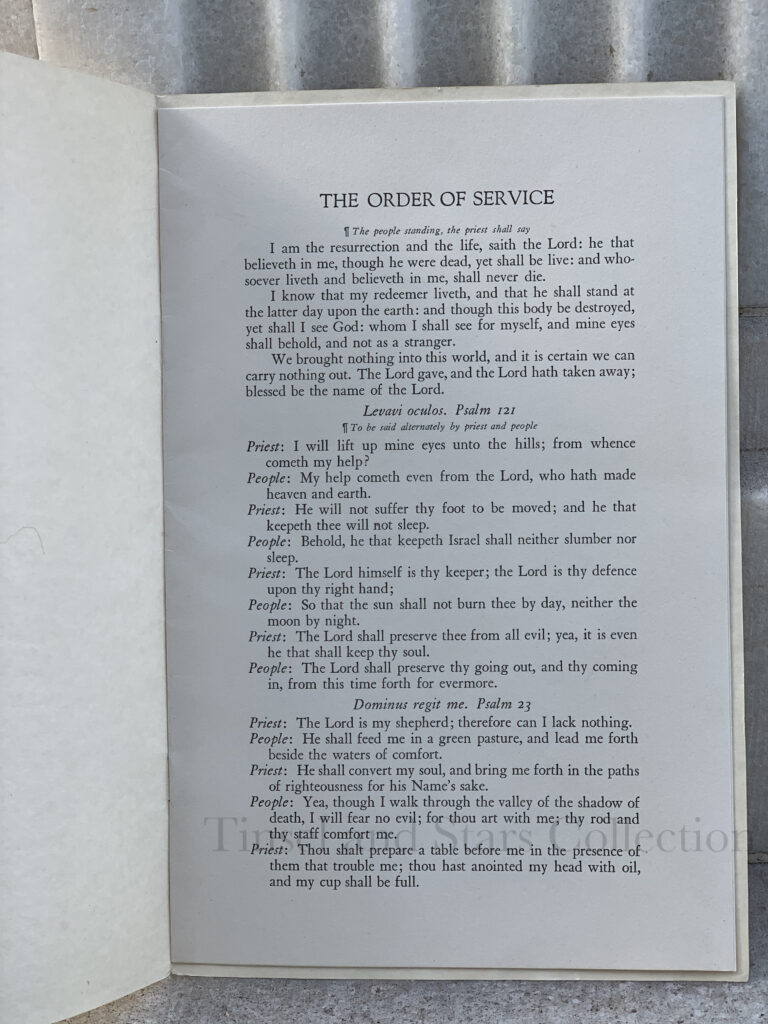 Doug's widow, Lady Sylvia Ashley (who was heavily veiled in black) remained in a curtained off room with other family members; Douglas Jr. (son), Robert Fairbanks (brother) and Doug's nieces. Doug's wives from previous marriages, Beth Sully and Mary Pickford, did not attend the funeral. Mary was in Chicago at the time of Doug's death and though it was supposed to be Doug's brother Robert who contacted Mary, it was her niece Gwynne that had to make the call. Mary was devastated. However, she was now married to Charles "Buddy" Rogers and didn't want to show how much Doug's death affected her. Even though she did not attend, a wreath of gardenias and lily of the valleys appeared with a card with one-word, Frin (Doug's nickname for her).
Pallbearers were all friends and associates of Doug's film and acting days. They included: Charlie Chaplin, Clarence Ericksen (manager), Joseph M. Schenck (fellow United Artists partner), Sid Grauman, Tom Geraghty (scenario writer for Doug), Chuck Lewis (who was Doug's fitness trainer).
After the 1939 funeral, Doug remained in a temporary crypt at Forest Lawn Memorial Park in Glendale right along with another friend and fellow actor, Will Rogers (he was temporally interred at Forest Lawn from 1935-1944) while Sylvia decided on a permanent memorial for him.
Douglas Fairbanks gets his forever home at Hollywood Memorial Park (now Hollywood Forever Cemetery)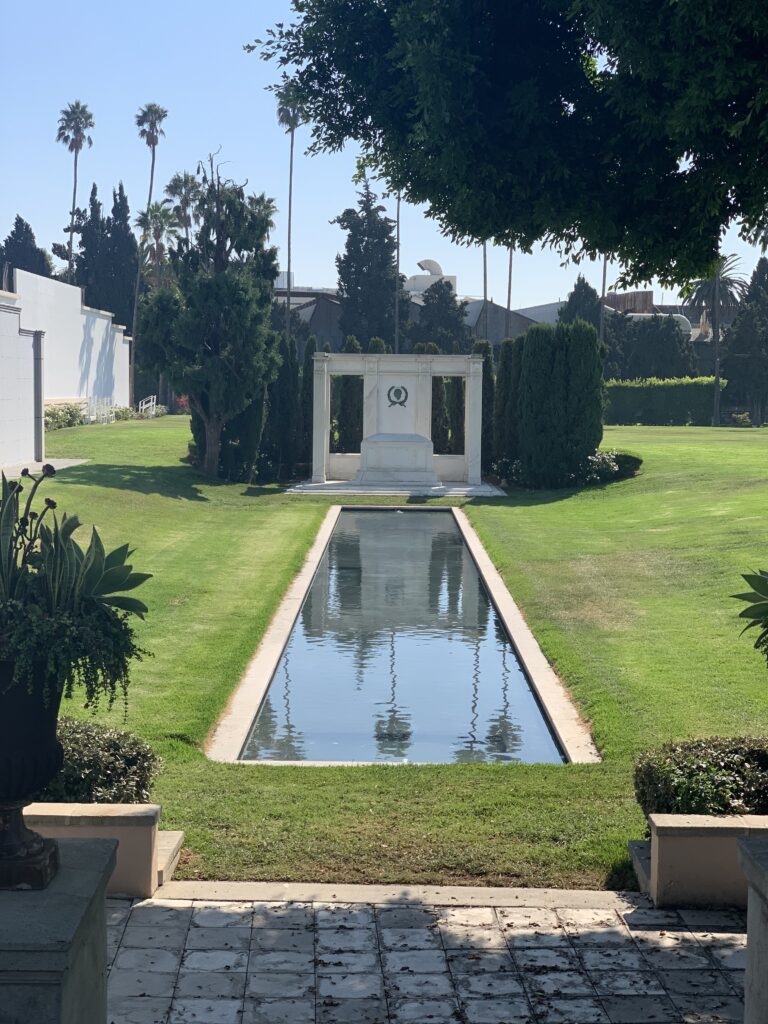 The highly artistic and original memorial was completed from the plans and models by Howard Seidell of San Francisco. Several artists submitted designs for the memorial and the Fairbanks family expected something outstanding that befitted his life and character. The platform, steps, columns and sarcophagus are of White Georgia Marble that was executed in Tate, Georgia at The Georgia Marble Company.
A striking feature is in the large center panel of the main structure, a bronze plaque laurel wreath. The model was made by a young sculptress, Miss Catherine Steubergh, of Hollywood, California. The bronze castings were furnished by the Nelli Art Bronze Works of Los Angeles.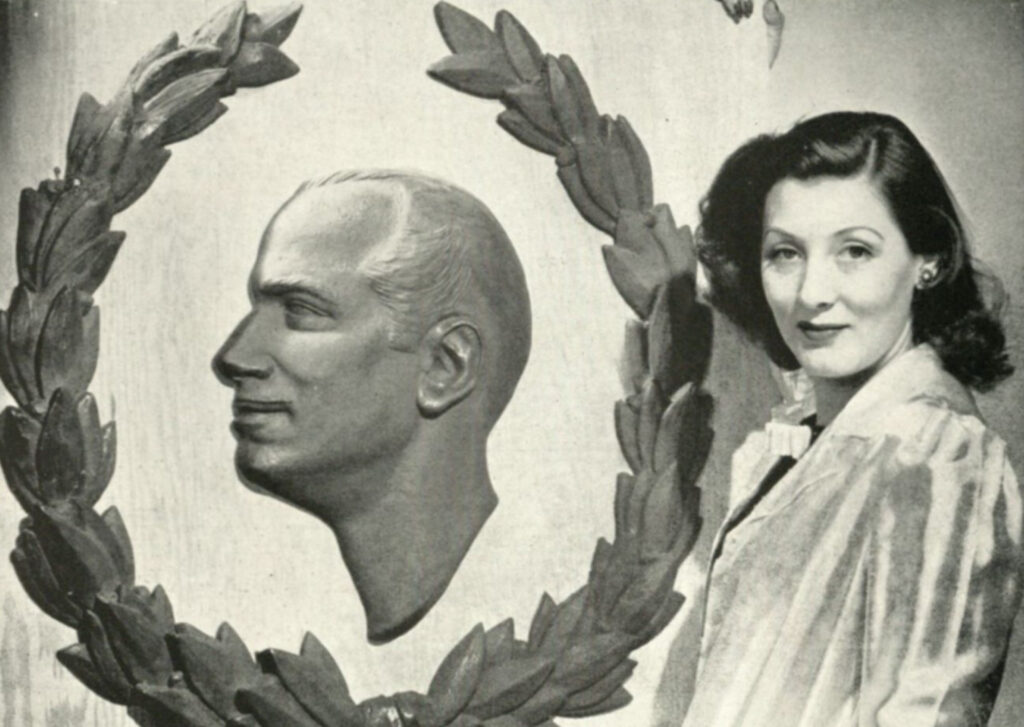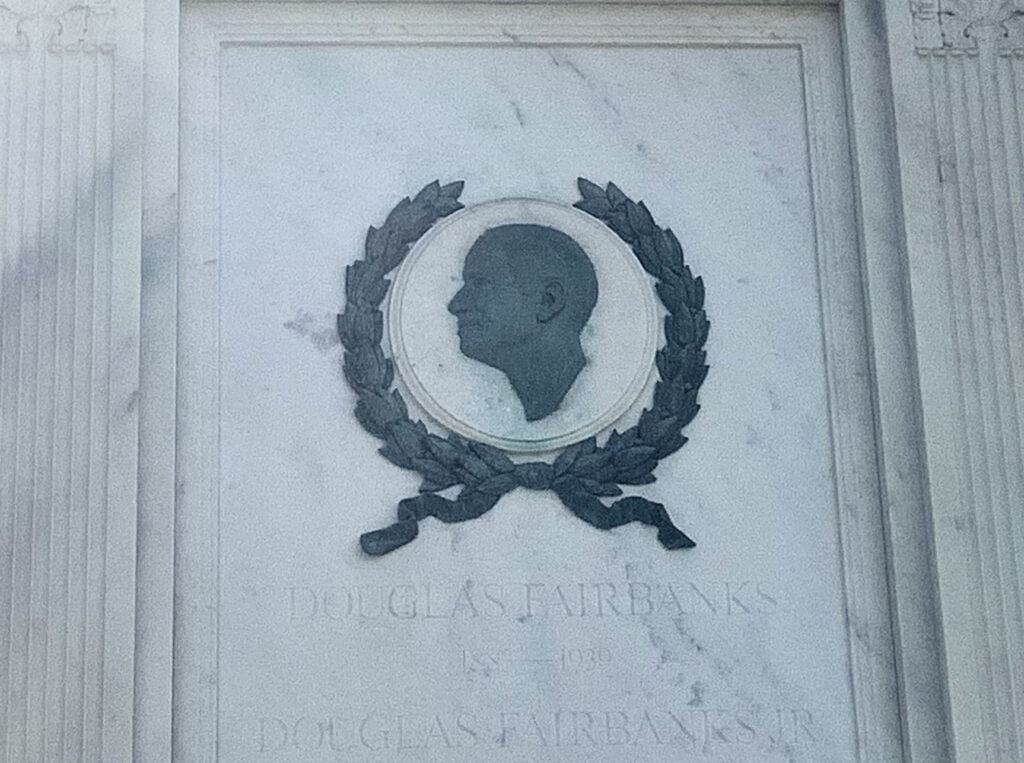 $40,000 later, the dedication of the memorial happened on May 21, 1941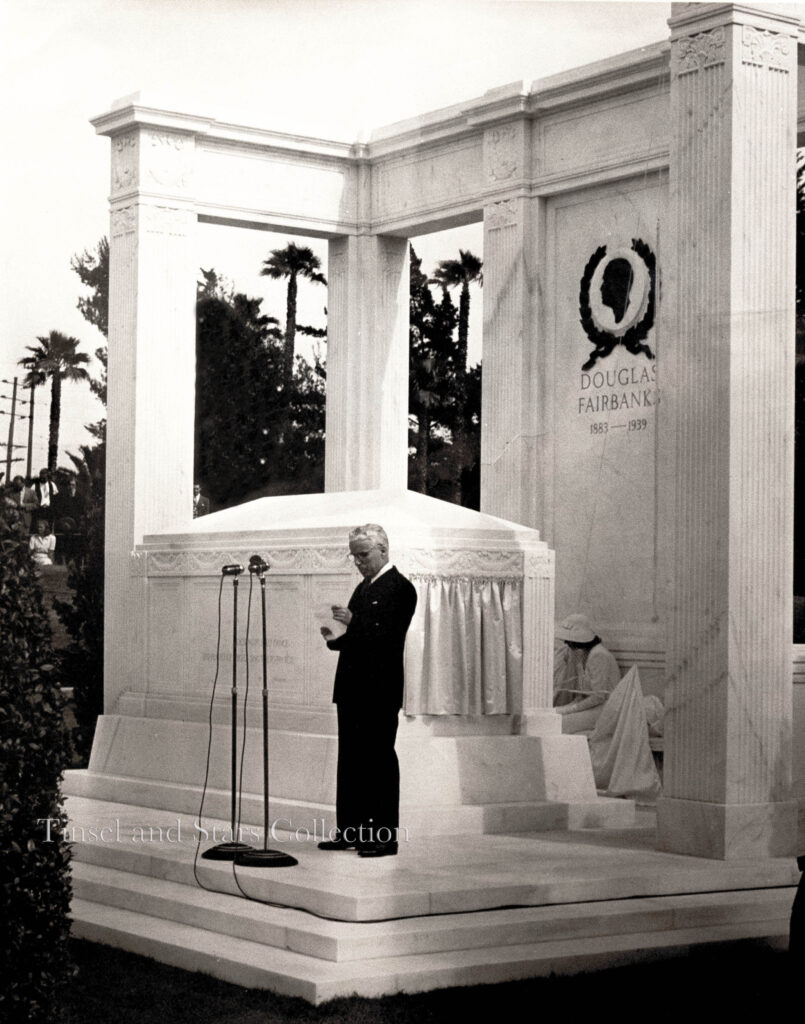 "To the youth of a decade ago he was the epitome of knightly courage and romance…

"And as he worshipped heroes, so too did he worship those qualities a hero should possess."

Charlie Chaplin
These were the words of Charlie Chaplin who eulogized the late Douglas Fairbanks to the 1500 attendees. Mrs. Fairbanks sat behind the sarcophagus heavily veiled, this time in white. While an organ played, an angelic voice sang, "Oh, For the Wings of a Dove." Reverend Neal Dodd followed with a prayer and scripture.
Rev. Dodd then aided Sylvia to the unsealed opening of the sarcophagus, pushed aside the silken curtain, where she then places a huge cluster of orchids tenderly upon the casket. Charlie Chaplin next approaches the sarcophagus and read the inscription on the White Georgia Marble, "Good Night, Sweet Prince, and flights of angels sing thee to thy rest" (Shakespeare).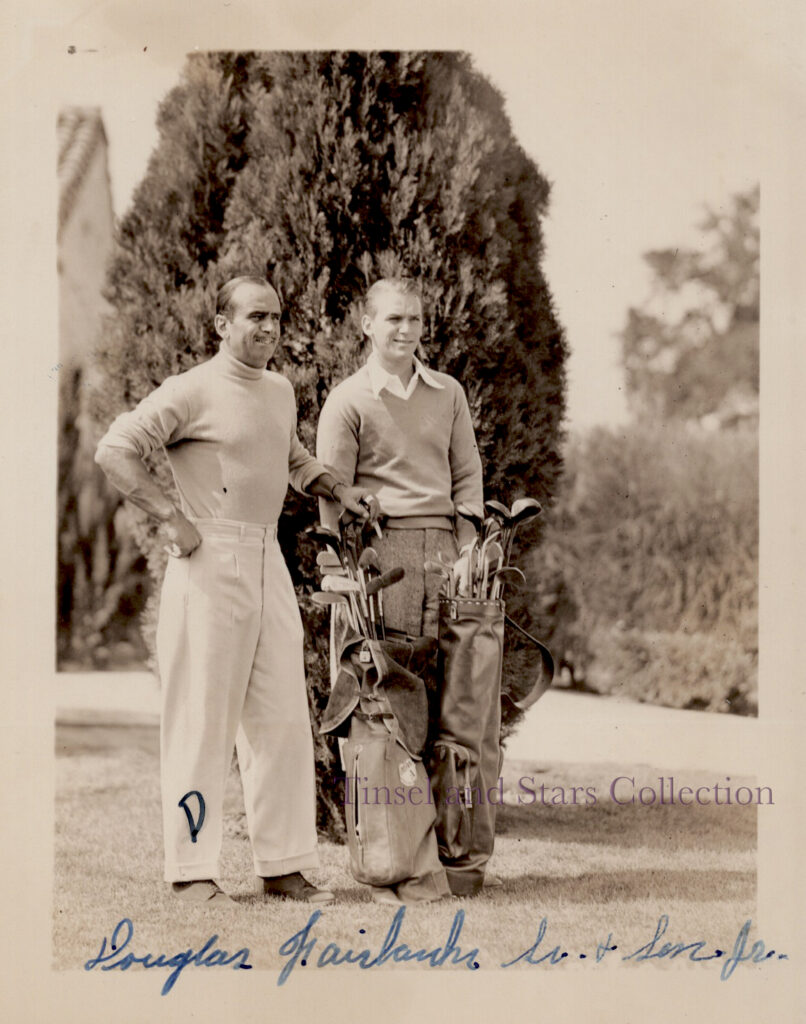 His son, Douglas Fairbanks, Jr. (also known as Jayar to the family) was a leading man himself with movies that included Gunga Din and had a notorious marriage to Joan Crawford. He married two more times and became a decorated Naval Officer. He died at the age of 90 on May 7, 2000. He was interred with his father in the Hollywood Forever Cemetery sarcophagus.
Sylvia Ashley married three more times after Doug, including Clark Gable and a prince. She died on June 29, 1977 at the age of 73. Sylvia is buried at Hollywood Forever Cemetery not far from the Douglas Fairbanks sarcophagus near the Cecil B. DeMille family plot.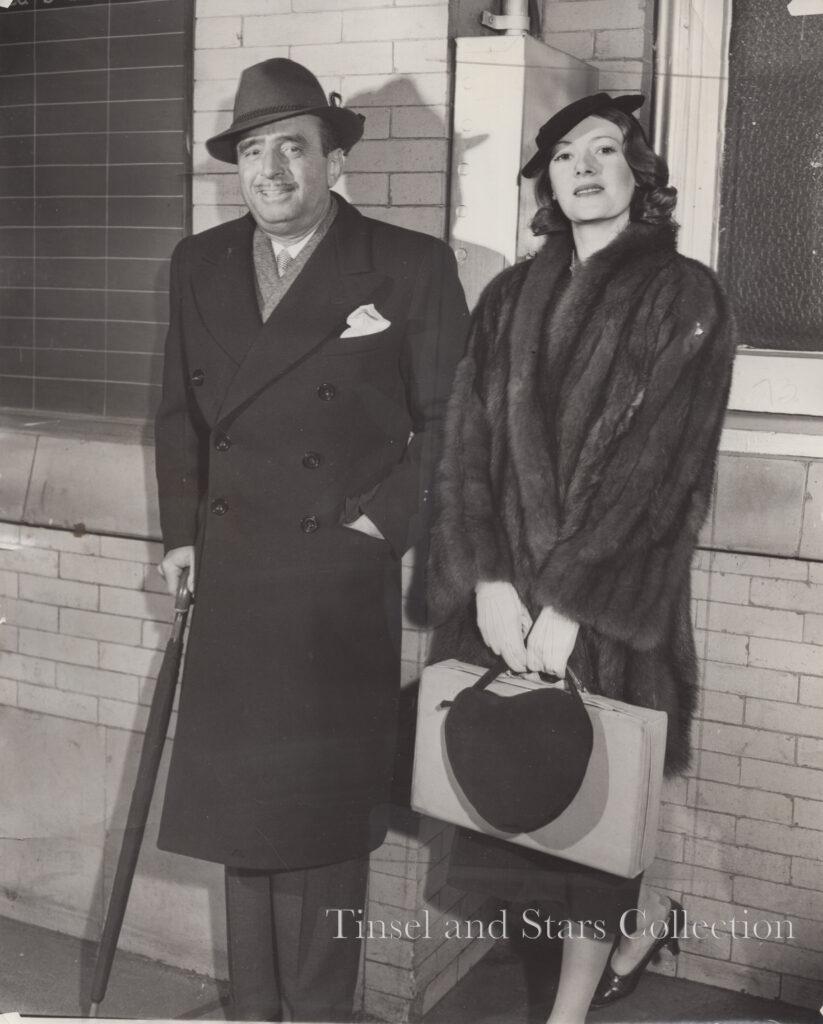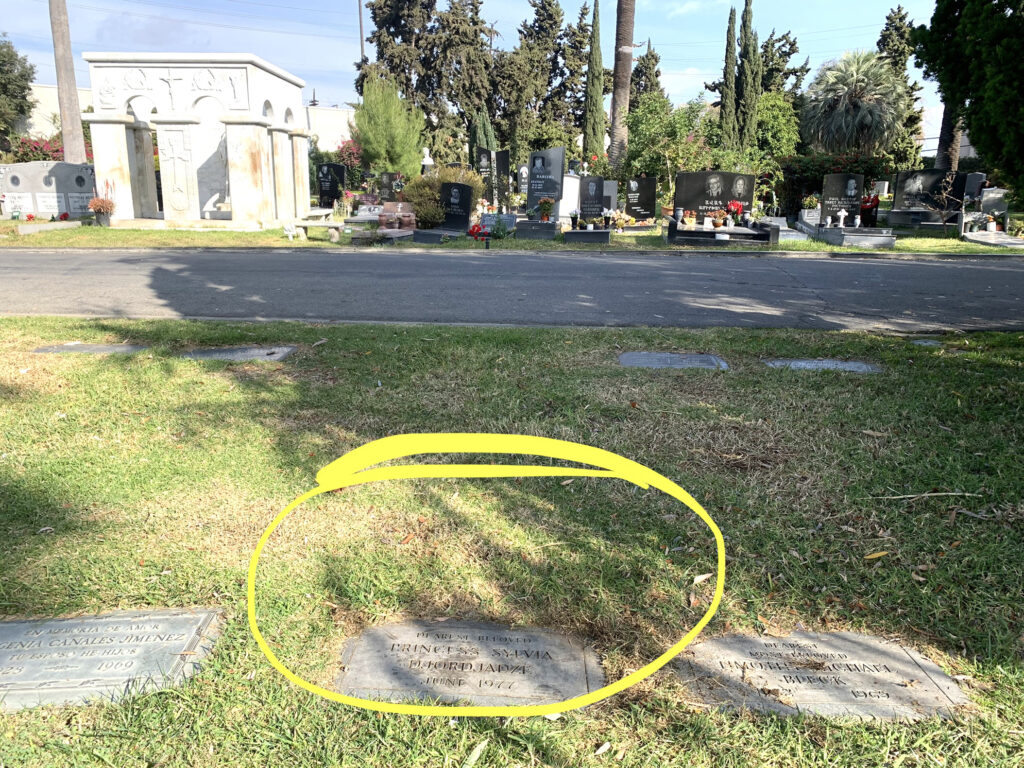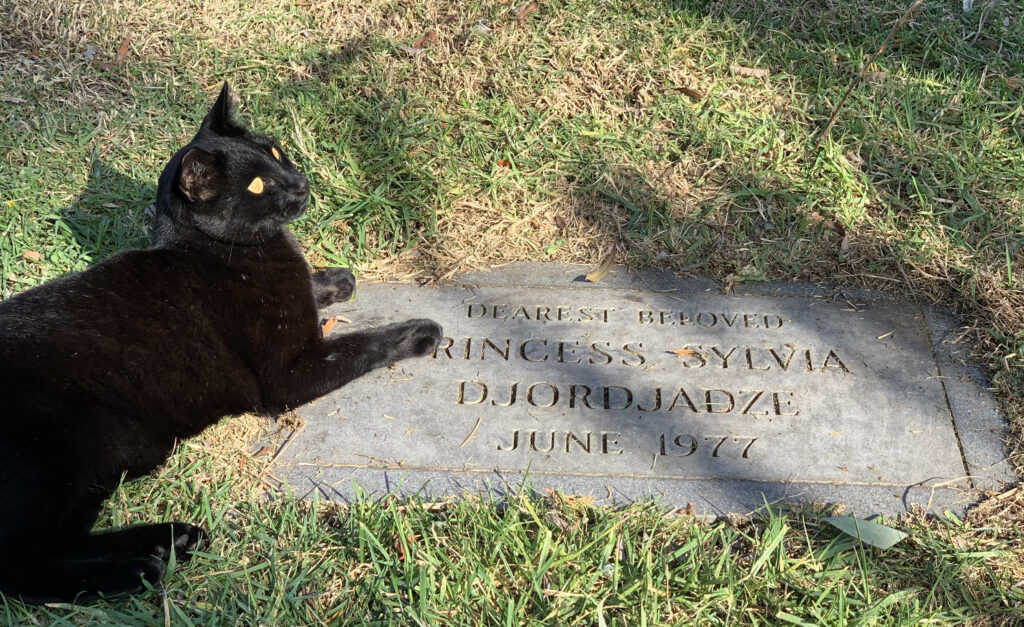 References:
Oakland Tribute-December 15, 1939
The Memorial Salesman-August, 1941
Recommended reading: First King of Hollywood: The Life of Douglas Fairbanks by Tracey Goessel